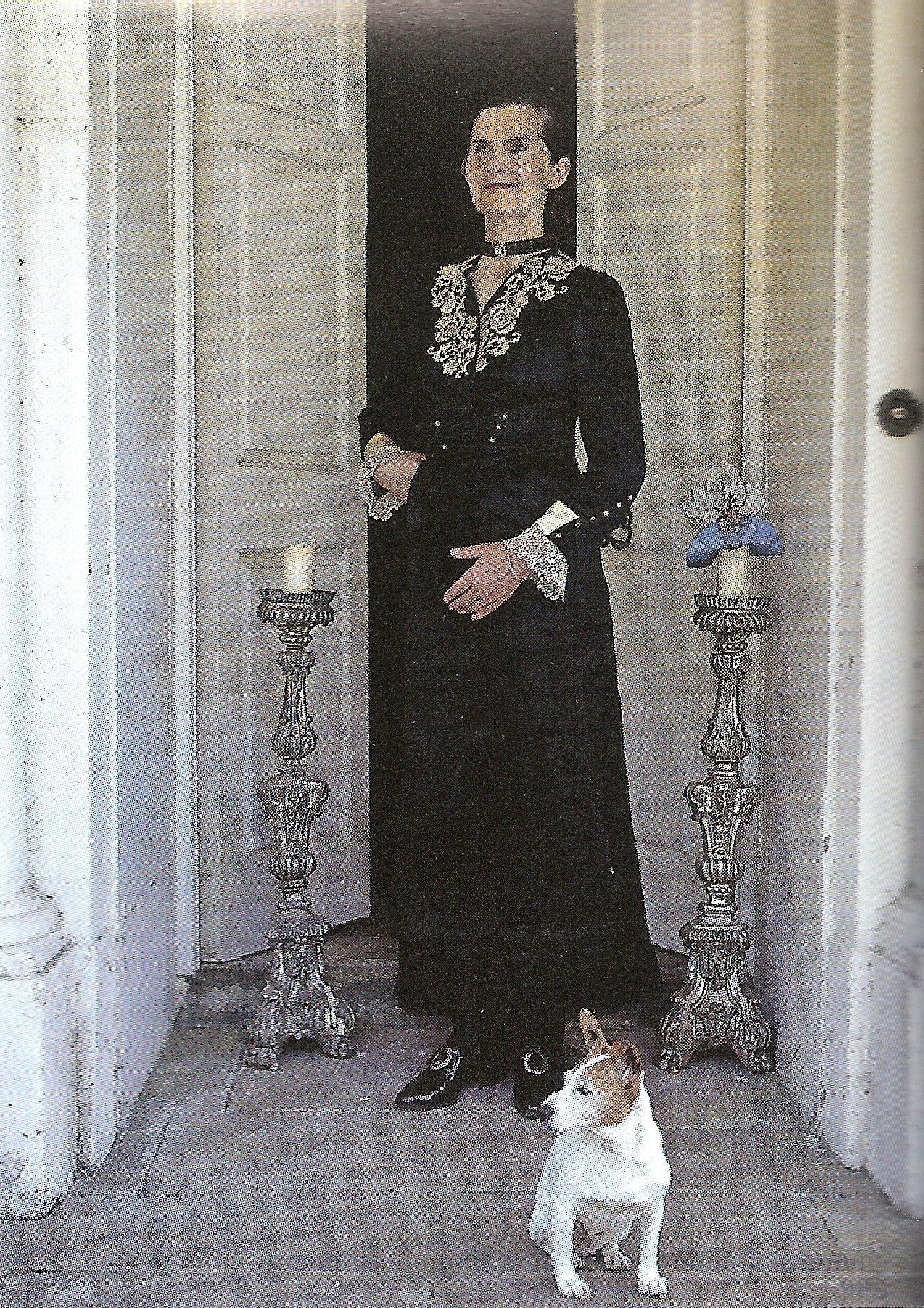 Ever wondered what an 18th gentleman wore to be more glamorous than his wife ?
Intrigued?
At Berkeley Forest Costume Museum you will enter the fascinating world of fashion and clothing since 1750.
See what the fashion conscious men, women and children wore, hear about the design and construction of garments, the influences that shaped them and view many accessories including wigs, shoes, bags and hats.
Over twenty five Irish, French and English costumes tell stories of social, military and cultural history.
This museum, which is unique in Ireland includes dolls of all types and toys to intrigue young and old. These are all displayed in a very imaginative way to give a very lively, absorbing and memorable day.
Set in the 18th century rooms of Berkeley Forest House, your experience begins at the entrance with a19th century gate lodge and then through tall oak and beech trees into parkland with more ancient trees and Jacob sheep.

The collection of period costume, toys, dolls and textiles are now on display at Berkeley Forest House. This collection is at the heart of the house, positioned as it is in parkland with Jacob sheep and surrounded by Wexford meadows and ancient oak trees.
Book Now
Once you enter the house, the completely unexpected vision of antique figures, in full 'tenue' of Georgian and Regency attire as if attending a social gathering, is a compelling attraction.
Included in the lower drawing room is a group of military gentlemen who have been in Irish regiments during the World Wars. They are accompanied by nineteenth century Irish ladies in walking dresses and wedding garments of interest.
In the Gallery in the courtyard there is an exhibition of miniature pony carriages and stables, a large Edwardian doll house, fully furnished, and the museum's collection of carefully selected dolls from France, Germany and England.
Fully guided tours are available for booking.
Our tour guide is the creator and owner of the entire collection, Ann Griffin-Bernstorff (herself a noted Irish artist), who has lived in Berkeley Forest House since 1957. Her deep knowledge of fabric, fashion and history brings life to the clothing as she highlights individual pieces, or a detail here and there, to illustrate a broader theme giving meaning and context that adds layers of interest way beyond the elaborate beauty of the garments themselves. Well worth a visit!
To be recommended to all, the fashion, social and industrial history I learnt about, as well as the visual experience, made it a very memorable visit.
I had a wonderful experience, the dresses I found fascinating and particularly enjoyed the accessories and the lace.
An unexpected treasure in the Irish countryside- three centuries of European costume. Very impressive.
If you have any questions or queries please free free to get in contact with us